Christmas DIY Decor Ideas for the Whole Family
Want to step up your holiday decorating game without breaking the bank? Try DIY Christmas decor! DIY projects allow you to customize your decorations exactly to your liking and usually save money in the process. Hand-making some of your own decor is also a great opportunity to spend some quality time with the whole family. No matter the age, everyone can participate in transforming your home into a winter wonderland with these DIY Christmas decor ideas.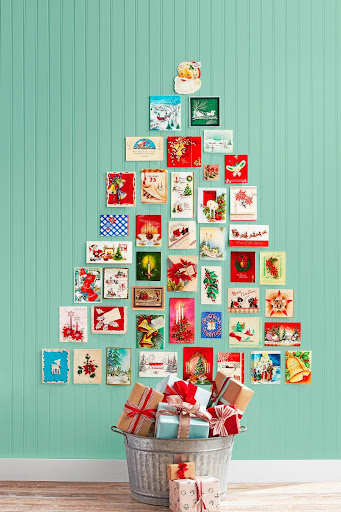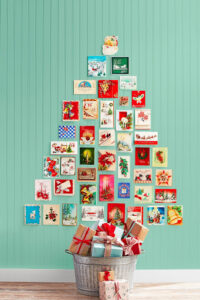 Christmas Card Tree
Many families receive countless Christmas cards over the holiday season. Instead of storing them away in a folder or covering your fridge with the cards, make a Christmas card tree! Select your favorite cards and arrange them in a Christmas tree shape on your wall. Be sure that the tape you use is safe for the paint on your walls. Then place a basket filled with gifts, ornaments, or other holiday baubles to make the tree trunk. This heartfelt DIY will bring your space to life for the holidays.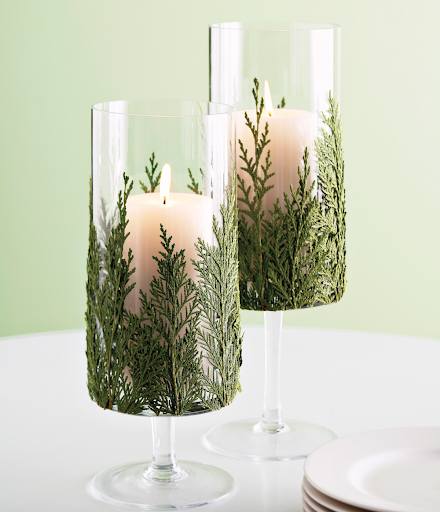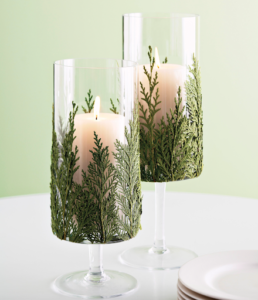 Evergreen Candle Holders
Oftentimes, it can be difficult to think of ways to decorate your dining table for guests. These evergreen candle holders add the perfect elegant and festive touch to any table or countertop! Purchase several glass candle holders in varying sizes and get pieces of evergreen foliage (fake or real) to adhere on the outsides (spray adhesive works best). Place the evergreen pieces where the stem hangs off the bottom, as you can trim them once they're dry. Take it up a notch by using holiday scented candles, and wa-la!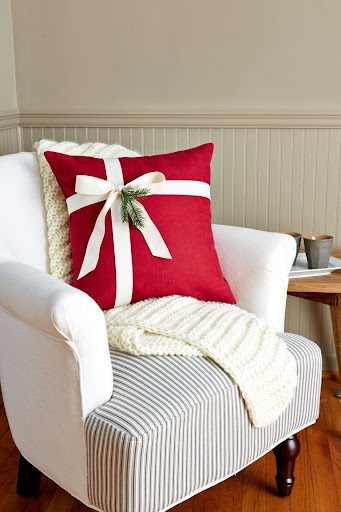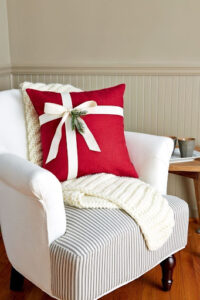 Present Pillow
Festive throw pillows are a great touch to any home's decor, and did you know you can make your own? Pick up a red pillow and wrap it in white ribbon. If you want it to be more permanent, use fabric glue or sew the ribbon down to secure it to the pillow. Add a bit of greenery to your bow for the final touch. While our example is more simple, you can customize this DIY in any way you want! Pick out a textured pillow, patterned ribbon, or different decorations to make this pillow entirely your own.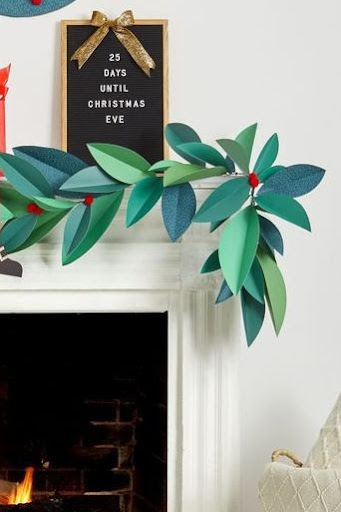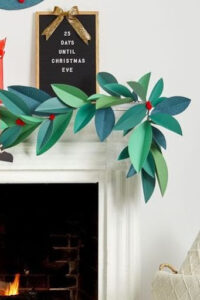 Paper Leaf Garland
We know how annoying pine needles can be when they get all over the floor. A paper leaf garland is the perfect way to bring some greenery into your home without the mess. Begin by picking out several shades of green paper to add some variety to the garland. Cut out leaf shapes and crease longways. Then cut ten inch lengths of floral wire, fold them in half, and twist. Attach the wire to the backside of the leaves with hot glue. Twist the wired leaves together to create the garland. Alternate between different sizes and colors of leaves for some dimension. Finish by hot gluing red pom poms throughout the garland as "berries".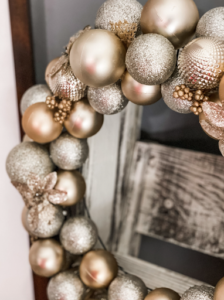 Christmas Wreath
This wreath is so beautiful and affordable! In fact, you can get everything you need to make this wreath at the dollar store! All you need is a wreath form, ornaments, embellishments, and hot glue. Start by gluing the biggest ornaments around the outside, the smaller ornaments inside, and medium-sized ornaments on top of those in the middle layer. Fill in the gaps with embellishments and you have a gorgeous Christmas wreath!
Don't DIY Your Comfort – Call Us!
While we aren't professional decorators, we are professionals in the HVAC industry. If you have any concerns about your home comfort, give us a call at 334-887-9020 or visit our website. 
Spencer Heating & Air is your local American Standard Customer Care dealer in Auburn, AL. We want you to have the best in home comfort, so we constantly share tips on how to do so. Be the first to know when our blogs are posted by following us on Facebook and Instagram.