Zone Coverage: the answer to each family member's comfort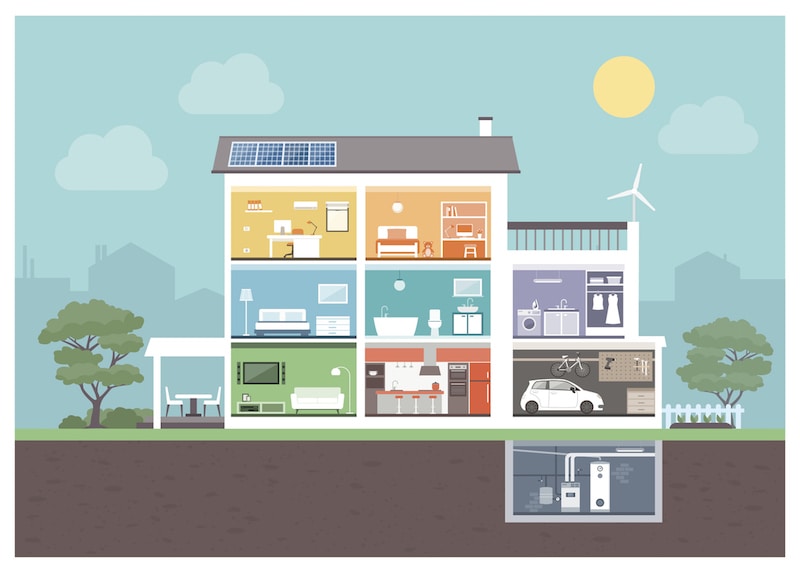 The winter freeze conditions outside might have you and your family stuck under blankets and bundled up under layers of sweaters.The winter freeze conditions outside might have you and your family stuck under blankets and bundled up under layers of sweaters. You might also notice that there are certain rooms in your house that feel draftier, colder or hotter than others. Or, maybe you and your spouse can't decide on the temperature and play tug of war with the thermostat throughout the day.
It is possible that a problem with your insulation or ductwork is at play, but when air leaks aren't to blame for your heating problems, a zoning system may be your answer.
Zoned Comfort Systems
Most homes can benefit from a zoned comfort system. Multi-story buildings can exhibit top floors that are too warm and stuffy or, areas that receive less use can be draftier. The issue comes from an insufficient number of thermostats throughout your comfort system that provide an accurate temperature for each area of your home.
An HVAC Zoning system gives your comfort system the ability to read different thermostats and therefore different temperatures throughout your home so you can create custom comfort zones based on factors such as use, predisposition for a room to be hot or cold, or the user's heat preferences.
The zoning system will also send air through openings in ductwork to specific rooms or zones. This allows you to address those hot and cold patches throughout your home without compromising comfort in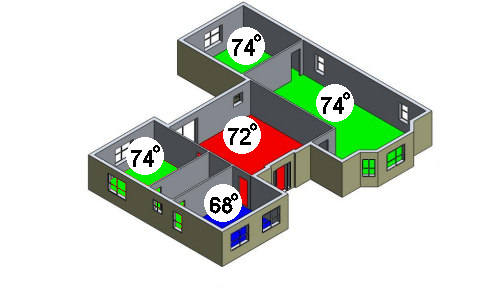 other rooms or overall efficiency.
Different Temperatures for Different Areas
For example, you might want to make sure that your toddler's play room is nice and warm while keeping your at-home gym at a cool, comfortable temperature for when you start to break a sweat.
Zoning system can be particularly effective for homes that have large windows, a top floor that's warmer than the rest of the home, rooms that feel stuffier than the rest of the home, or special areas like a playroom or gym.
Even if this isn't the case for your home, it's likely that not everyone in your home likes their space at the same temperature.
Schedule a Routine Maintenence Check
Before considering a zoning system, schedule a preventative maintenance check to diagnose any potential leaks in your ductwork.
Spencer Heating and Air is a locally owned and family operated heating and air conditioning contractor located in Auburn, AL. We are dedicated to making our customer's homes and businesses comfortable all year long. We've been serving Auburn and the surrounding are for more than 50 years.