7 Auburn, AL Winter Bucket List Ideas & Things to Do
Even when the weather is cold outside, there are still tons of winter activities to do around Auburn, AL. Rather than spending most of your winter days trapped indoors, get outside and take in the sunlight, breathe the fresh air of the outdoors, and visit some awesome places for some family fun! Check out these local activities and start checking off your winter bucket list! 
Spend a Day in Nature
There are several great spots in and around Auburn, AL to get some fresh air this winter. With several parks to choose from, it can be hard to find the best one to add to your winter bucket list! Check out these options to pick the perfect place for you and your family!!
Chewacla State Park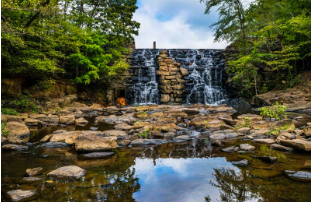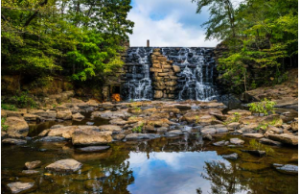 You can never go wrong with spending a day at Chewacla State Park. This park has a variety of activities to ensure a fun-filled day for everyone. With a beautiful lake view, this is the perfect place to spend the day playing with your kids, having a picnic, camping, and enjoying delicious s'mores with your family this winter. 
Hickory Dickory Park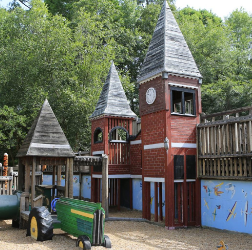 Hickory Dickory Park is a park great for kids of all ages! With uniquely designed playground areas, this park is sure to wow you and your kids! This park has a wide variety of activities including a sandbox, funhouse mirror, climbing ropes, and lookout towers. Enjoy a Saturday morning or afternoon with a warm cup of coffee, bundle the kids up, and take in all that this park has to offer! 
Kiesel Par
k
 
Another great option to immerse yourself in nature this winter is to take a stroll through Kiesel Park's nature and walking trails. Admire historical architecture throughout the park as this park is home to an antebellum Greek Revival building: the Nunn-Winston House from the 1850s. For a more relaxing day in nature, add Kiesel Park to your winter must-do list! 
Food Truck Friday 
One great way to experience winter in Auburn is to check out Food Truck Friday in downtown Opelika with family and friends. Grab your beanie, a coat, and some gloves and enjoy dinner and drinks from a variety of local food trucks, restaurants, and more! This event is held every first and third Friday of the month, so you have plenty of time to get out of the house and experience this delicious event this winter! 
Auburn University Sporting Events
On colder winter nights, attend an Auburn University sporting event. From Auburn basketball games to ice hockey and even equestrian matches, there is something for everyone. Visit this site for more information: https://auburntigers.com/index.aspx. 
Visit the Performing Art Center
Another great option to put on your bucket list is to attend a show at the Jay and Susie Gogue Performing Arts Center at Auburn University. With a variety of shows to choose from, there is something for everyone to enjoy this winter. 
Disney's Winnie the Pooh
Winnie the Pooh is a classic show where you can experience love and joy through the story of these Disney characters! This show occurs at different dates throughout the winter season. Be sure to check out this website to save your spot for the show! https://www.aotourism.com/calendar/
Orpheus Chamber Orchestra
For a calm, classical show, sit back, relax, and enjoy the Orpheus Chamber Orchestra to hear wonderful music from talented musicians who have been performing for 50 years. Take in the beautiful symphony while staying warm this winter season. https://www.aotourism.com/Event/43527/Orpheus-Chamber-Orchestra-at-The-Gogue/ 
Hairspray 
Hairspray is another musical that plays at the Gogue Performing Arts Center. Spend the evening experiencing this show as Tracy Turnblad chases her dream of being on her favorite dance TV show. Tickets for this show can be found here https://www.aotourism.com/Event/43529/Hairspray-at-Gogue-Performing-Arts-Center/. 
Contact Us 
After you have completed your winter bucket list, you'll want to come home and relax in a warm and comfortable home!! If you are in need of any HVAC system assistance, contact us at (334) 887-9020. We are here to help with all HVAC systems in Auburn, Opelika, Dadeville, Lake Martin, and the surrounding areas. 
Spencer Heating & Air is your local American Standard Customer Care Dealer in Auburn, AL. We want you to have the best in home comfort, so we constantly share tips on how to do so. Be the first to know when our blogs are posted by following us on Facebook and Instagram.