Winter Recipes – Comfort foods for Weeknight Dinners
The holiday season is one of the busiest times of the year. The last thing you want to do on your busy weeknight is worry about what you're having for dinner. No need to worry! We've chosen some delicious options for you! These quick, easy, and delicious winter recipes will keep you and your family happy, cozy, and warm after a long weekday. Plan your meals for the week with these tasty comfort foods!
Soups
Nothing is cozier than settling in after a long chilly day with a warm bowl of delicious soup! With winter, comes the perfect time to make quick, easy, and yummy soups on your busy weeknights. Prepare your soup ahead of time by cooking it in your crockpot or slow cooker, and come home ready to eat! Check out these simple, yet tasty soup ideas for your winter weeknights! 
Potato Soup 
Photo by: Dotdash Meredith Food Studio
Cheese, potatoes, and bacon…what more could you ask for? This delicious potato soup recipe is simple, requiring less than an hour of your time. If you are looking for a quick and easy dinner that will keep your family full, this is the perfect recipe for you! Who doesn't love a bowl full of potatoes!? Find the full recipe here. 
Vegetable Cabbage Soup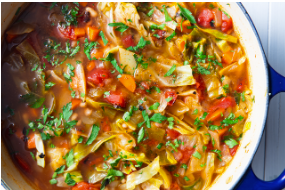 Photo by: Parker Feierbach
If you're looking for a heartier, healthier soup, check out this vegetable cabbage soup! This soup is packed with vegetables including onions, carrots, celery, and cabbage. Whether you throw all the ingredients in your slow cooker or mix everything together in a large pot this recipe will warm you up on a cold winter's day.
Check out the full recipe here
.
There's nothing better on a rainy, cold, winter day than settling in with your family for a flavorful bowl of chili. Grab your favorite toppings at your local grocery store, and sit down, relax and enjoy! This one is sure to give you that nostalgic feeling! Check out the full recipe here. 
Hearty Meals
Chicken Pot Pie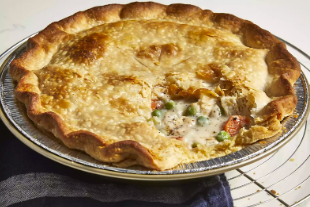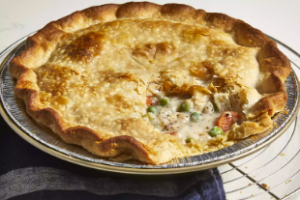 Photo by: Dotdash Meredith Food Studios
Chicken pot pie is a comfort food staple. This dish is the perfect combination of crispy and creamy! On a busy weeknight, this is a great option for a comforting meal. Keep it simple yet tasty by using premade pie crusts to fill with delish chicken and vegetables. Follow this recipe to create a fantastic chicken pot pie!
Lasagna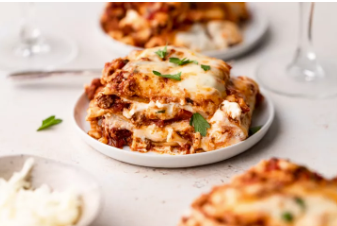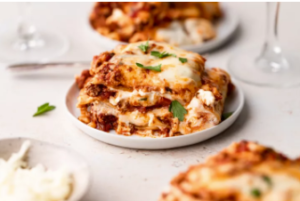 Photo by: Cambrea Bakes
Pasta is another great comfort food. This is a great option if you are looking to feed your entire family with a quick and easy meal. After a delicious meal, be sure to check out this recipe's tips for storing, reheating, and even freezing your lasagna! Follow this recipe here. 
Shredded Beef Enchiladas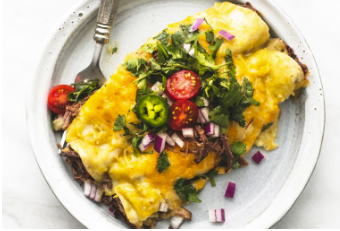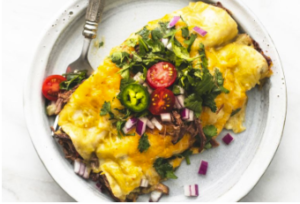 Photo by: Tiffany Azure
These shredded beef enchiladas can be made right in your slow cooker! Add the beef and seasonings into your slow cooker. When you get home, all that is left to do is assemble your enchiladas, cover with cheese and enchilada sauce, and bake them until the cheese is melted. Next step is to enjoy your hassle free dinner! Check out this full recipe here. 
Contact Us 
On your busy weeknights, the last thing you'll want to do is have problems with your HVAC system. Enjoy your meals in a comfortable and warm home this winter. Contact us at (334) 887-9020. We are here to help with all HVAC systems in Auburn, Opelika, Dadeville, Lake Martin, and the surrounding areas. 
Spencer Heating & Air is your local American Standard Customer Care Dealer in Auburn, AL. We want you to have the best in home comfort, so we constantly share tips on how to do so. Be the first to know when our blogs are posted by following us on Facebook and Instagram.