Halloween Safety Tips
It's officially the scariest month of the year: October! We love October's cooler weather, changing trees, and fall festivals. Although, what really makes October fun is Halloween! Many of us spend the month of October preparing for Halloween festivities. We have to get our costumes ready, decorate the house, and stock up on candy! However, among all the fun preparations, it's important to also prepare for the safety of yourself and your family. Follow these Halloween safety tips to keep everyone safe this spooky season.
Costumes

Halloween Safety
Costume accessories should be soft and flexible. This includes knives, swords, and other "sharp" objects.

Always test makeup or hair products in a small area before applying full coverage. Remove it before bedtime to avoid irritation.

Do not wear decorative contact lenses.

Wear masks that fit well so your vision isn't blocked.

Wear comfortable shoes that fit correctly to avoid tripping or falling.

Wear flame resistant costumes if possible. There are lots of candles lit on Halloween!
Trick-or-Treating
Halloween Safety
Do not trick-or-treat alone. Children should be with a trusted adult.

Wear reflective tape on bags or costumes so drivers can see you.

Keep a flashlight on hand so you can see clearly.

Walk, don't run.

Look before crossing the street and use crosswalks.

Stay on sidewalks as much as possible.

Do not enter homes of people that you don't know and trust.

Never accept rides from strangers.

Do not walk near lit candles.

Only go to homes with porch lights on.
Candy
Halloween Safety
Examine treats for choking hazards before eating.

Ensure candy has not been opened or tampered with.

Limit the amount of treats you eat.

Eat only factory-wrapped treats.

Do not eat home-made candy or treats from strangers.
Expecting Guests
Be sure walking areas are well lit. 

Walking areas should also be free of obstacles.

Keep candles away from doorsteps, walkways, and curtains.

Keep candles out of reach of children or animals.

Replace any burned-out light bulbs outside.

Remind drivers to watch out for trick-or-treaters.
More
Halloween Safety
To make sure your children are prepared for a safe Halloween, download and print this quiz to give them before the festivities begin: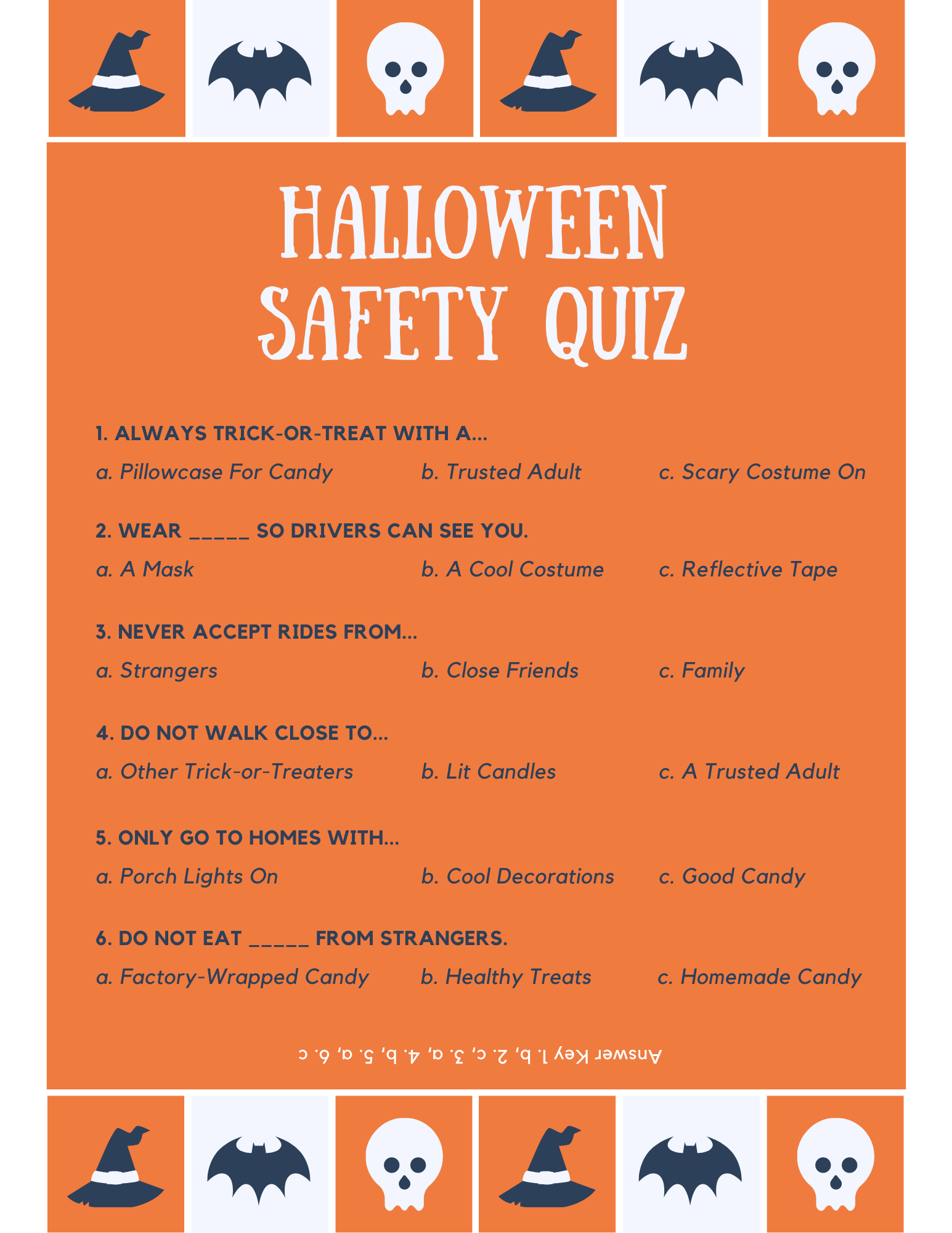 Spencer Heating & Air is your local American Standard Heating & Air Conditioning Customer Care Dealer in Auburn, AL. We care about the comfort and safety of your home and family. We enjoy providing energy saving tips and HVAC system care articles, as well as articles that are fun for the whole family to read. Your home comfort is our number one priority!
To learn more about our company or the services we offer, visit our website at https://spencerheatingandair.com/. Feel free to call us at 334-887-9020 with any questions. Be sure to check us out on Facebook and Instagram!